Lucas Coenen of Jumbo Husqvarna BT Racing has won both motos of the final round of the EMX250 Championship and finished runner up in the series.
The track of St. Jean d'Angely is really technical with a slippery surface. The track has also many elevation changes. Lucas was motivated to end the season on a high note. He started the weekend with the eighth fastest time in qualifying and was ready to go in the first moto.
Lucas took a good start in the opening moto and came out of the first corner in the leading group. He started to put the pressure on the leader immediately and managed to take over the lead. With fast and consistent lap times he started to pull away from the rest of the field and won the moto.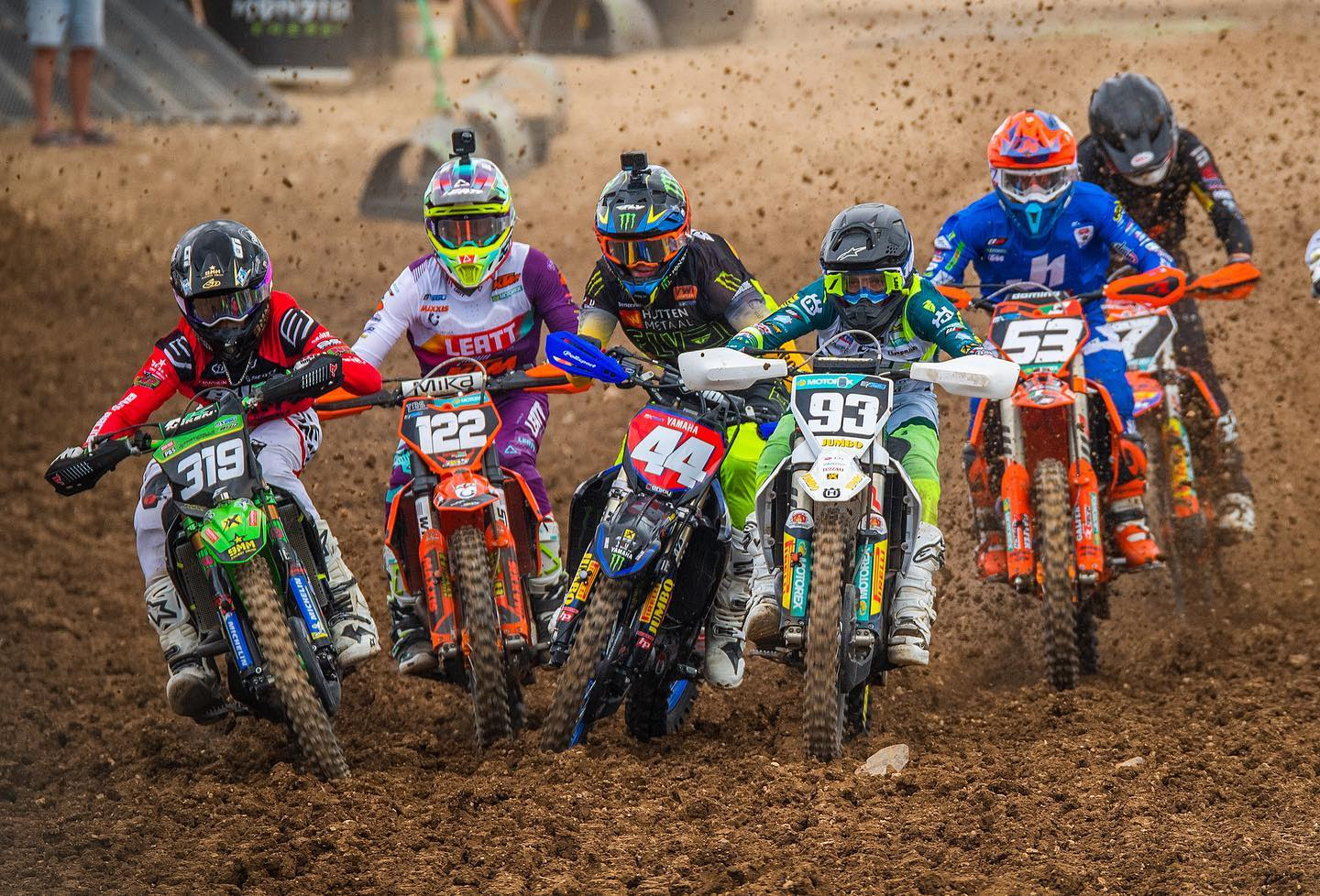 He took a good start in the second moto as well. Just as in the first moto it didn't took long before he moved into the lead. He had a great flow on the track and his advantage over the rest of the field became bigger and bigger. After a mistake less race he took the second moto win as well.
With a double moto win he took the overall win and scored enough points to finish runner up in the championship.
Overall EMX250 France:
1 Lucas Coenen 50 Pnt
2 Maxime Grau 40 Pnt
3 Quintin Prugnieres 38 Pnt
4 Camden McLellan 35 Pnt
5 Gerard Congost 29 Pnt
Final EMX250 Championship Standings:
1 Rick Elzinga 365 Pnt
2 Lucas Coenen 333 Pnt
3 Cornelius Toendel 317 Pnt
4 Camden McLellan 299 Pnt
5 Quintin Prugnieres 258 Pnt
Photocredits – Huub Munsters